Time Collection Devices
Our Software
Totaling/Computerized
Top Loading
Side Loading
---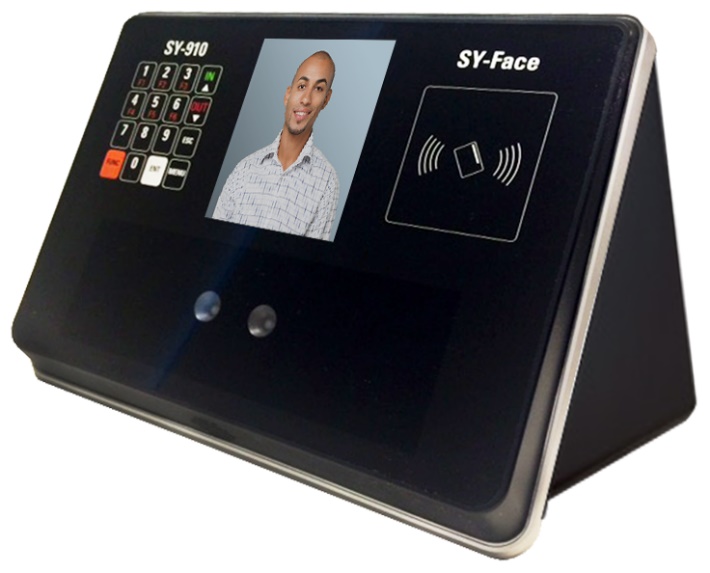 Face Recognition Clock
Touchless Hygienic Solution
No Pin Entry Required to Punch In
Fast Verification: 1 Second or Less
High Quality, Reliable & Affordable
Automate Payroll & Increase Accuracy
Make Your Work Environment Safer



Questions? Call (718) 784-4900.
Documentation
Specifications
Professional Services:
Clock Installation (Nationwide)
On-Site Repairs (NYC Area)
In-House Support Team
Software Training/Configuration
Project Implementation
Software Database Hosting
Certified Repair Center
Dimensions:8.5"W x 6.5"H x 4"D
Working Distance:2 ft
Weight: 1.25 lbs.
Power supply: 12V DC
Working Temperature:32-104 F
Communication:Ethernet (TCP/IP) or Wifi
Installation Method: Wall Mount
Style: Dual infrared sensor technology
Verification Method: Any combo of face, PIN, badge
Verification Speed: 1 Second or Less
Display: 3.5 inch TFT color LCD
Keypad: 4 x 4 Touch Sensitive
Lighting: 20k Lux
Bell Ringing Capability: Built-in relay
Access Control: Weigand output, built-in relay
Relay outputs: 2 relay outputs
Record Capacity: 10,000
User Capacity: 4,000 Documentation
Simply Walk Up To Clock To Punch
Facial recognition technology instantly identifies each user as they punch in & out for work
Our Face Recognition Clock delivers a touchless hygienic solution to make your work environment safer.
Our Included Software Helps Manage Labor Costs
Time America software is a simple to use, cost effective solution that automates your payroll process. Time America software is scalable to meet your growing business needs. Our one-on-one software training ensures that your company will be launched successfully. Powerful reporting capabilities of Time America software provide the necessary tools to efficiently manage your labor force. including reports to detect tardiness, employee status, overtime, benefits, and more.


See the popular TA100 PRO Time Management Software

Read Nucleus Research Paper on The HandPunch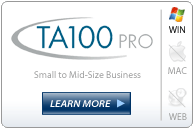 Our most popular software to date. This powerful application was designed to be a simple to use, cost effective solution that automates all of your time and attendance needs. TA100 Pro automatically calculates employee time using your specific payroll policies and provides valuable management tools to help control over-payment and ensure proper distribution of labor costs.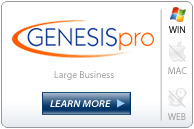 Take TA 100 Pro to the next level. Genesis Pro helps optimize productivity and better manage your bottom line by automating not only your time and attendance, but also job costing, benefit administration, employee review processing, access control, and more. Genesis Pro also produces valuable management reports that help control over-payment of employees and distribution of labor.

Thank you! We have received your message. An email has been sent to address provided. If you do not receive an email, please refill the form by refreshing page, or call (718) 784-4900 to discuss.
Request Your Quote Today: