Time Collection Devices
Our Software
Totaling/Computerized
Top Loading
Side Loading
---

Consider Automating Your Payroll Process
Face Recognition Clock & TA100 Pro Software Package
Time and attendance systems will change the way you think about management. Turning the corner can be a tough decision, but we're here to help, providing technology that is simple to use and powerful enough to transform your payroll processing, and take control of your workforce in one step.
See our most popular package which includes: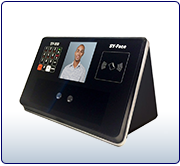 Touchless Hygienic Solution
No Pin Entry Required to Punch In
Fast Verification: 1 Second or Less
High Quality, Reliable & Affordable
Automate Payroll & Increase Accuracy
Make Your Work Environment Safer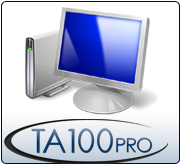 Powerful Time & Attendance Software
The simple to use, cost effective solution that automates all of your time and attendance needs by automatically calculating employee time using your specific payroll policies and provides valuable management tools to help control the distribution of labor costs.


Other Software Based Products Include: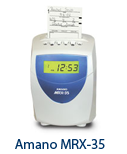 Clock: Amano MRX-35
Cat: Totaling Time Clock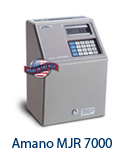 Clock: Amano MJR 7000
Cat: Totaling Time Clock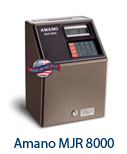 Clock: Amano MJR-8000
Cat: Totaling Time Clock


Personal, Prompt, Expert Service.
High Quality Product Line.

Our nearly 80 years in business has taught us a valuable lesson.
Maintain quality of service and remain knowledgable in the industry. We stick to this concept and carry it into everything we do. At Central Time Clock, you can expect to have your call answered by a real person, and not a recorded voice. As a family owned company, we know the importance of building and maintaining healthy relationships, which is why Central Time Clock has earned the reputation of a reliable, knowledgeable, and professional organization. We help effectively manage your employees and control labor costs.



Clock Installations
On-Site Repair Service
Loaner Units Available
Certified Repair Center
Clock Programming
Software Training
Implementation
Project Management
Hosting Services