OATS Time Stamps
Components
---

OATS Compliance Specialists
With over 250 financial firms relying on our services.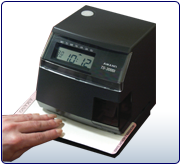 The new standard in OATS Compliance
A turnkey web-based clock, providing automatic time synchronization for validated time.
Assures financial institutions' compliance with FINRA OATS Rule 7430
Automatically syncs directly to NIST or internal/external NTP time source
Stand-alone with Zeroconf Protocol

For large deployments, please see Amano Time Validation System (ATVS)
used in conjunction with the TS-3000i. Learn more here...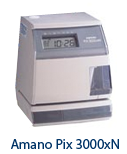 Clock: Amano Pix 3000xN
Cat: Time Stamp Systems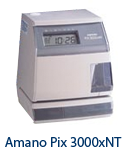 Clock: Amano Pix 3000xNT
Cat: Time Stamp Systems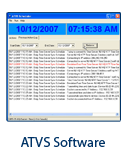 Clock: Amano ATVS
Cat: Time Stamp Systems


Personal, Prompt, Expert Service.
High Quality Product Line.

Our nearly 80 years in business has taught us a valuable lesson.
Maintain quality of service and remain knowledgable in the industry. We stick to this concept and carry it into everything we do. At Central Time Clock, you can expect to have your call answered by a human being, and not a recorded voice. As a family owned company, we know the importance of building and maintaining healthy relationships, which is why Central Time Clock has earned the reputation of a reliable, knowledgeable, and professional organization. We help effectively manage your employees and control labor costs.

Consider Central Time Clock as your expert shopper. We have seen hundreds of clock models over the last 80 years and have eliminated all low quality machines. Our business is about quality, which is why we offer a focused product line guaranteed to accomodate businesses of all sizes.

Clock Installations
On-Site Repair Service
Loaner Units Available
Certified Repair Center
Clock Programming
Software Training
Implementation
Project Management
Hosting Services