OATS Time Stamps
Components
---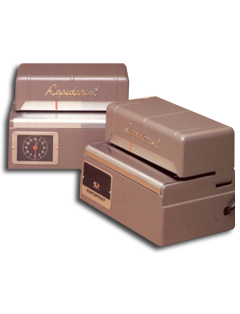 Rapidprint VAR-Series
Vertical Printing Time and Date Stamp
Left or Right margin print
Prints: time and date, date only, consecutive numbering, numbering and date, with or without customized die plates
Designed to operate in very harsh conditions
Extremely high volume use
Many options for custom applications



Questions? Call (718) 784-4900.
Documentation
Specifications
Professional Services:
Local Installation
Product Support
Certified Repair Center
Loan Units
Dimensions: 7 1/2" H x 10" W x 6 3/4" D
Weight: 27 lbs.
Power supply:115 V / 60Hz
Throat Depth:
1/4" from edge of paper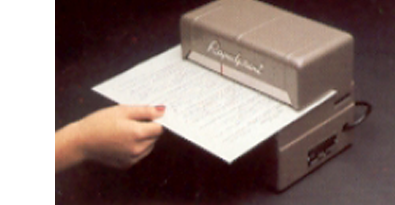 Rapidprint VAR-Series Vertical Time and Date Stamp
For use when impressions must run perpendicular to right or left margin of document. Specify any options when ordering. Can be used as time-date-numbering stamp or heavy duty job/attendance recorder.
Popular Applications
Forms, stamping along the right or left margin
Parking Garage Tickets


Available Models
Model VAR-E - Vertical Time Stamps
Model VARC-E - Vertical Time Stamps (with visual analog clock face)
Model VAD-E - Vertical Date Stamps
Model VAN-E - Vertical Numbering
Model VADN-E - Vertical Date & Numbering


Thank you! We have received your message. An email of this form has been sent to email address you provided. If you do not receive an email, please refresh this page to refill the form again, or call 718-784-4900.
Request Your Quote Today: