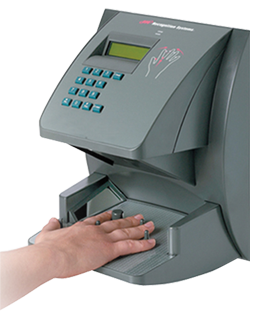 Biometric HandPunch
The most trusted time clock in use today.
Save time & money by automating
Prevent time theft caused by Buddy Punching
Instantly increase payroll accuracy
Eliminate unauthorized overtime
Fast, easy to use, reliable
No cards to create or replace
Return on Investment in less than a year



Questions? Call (718) 784-4900.
Knock Out Buddy Punching & Start Saving Today !